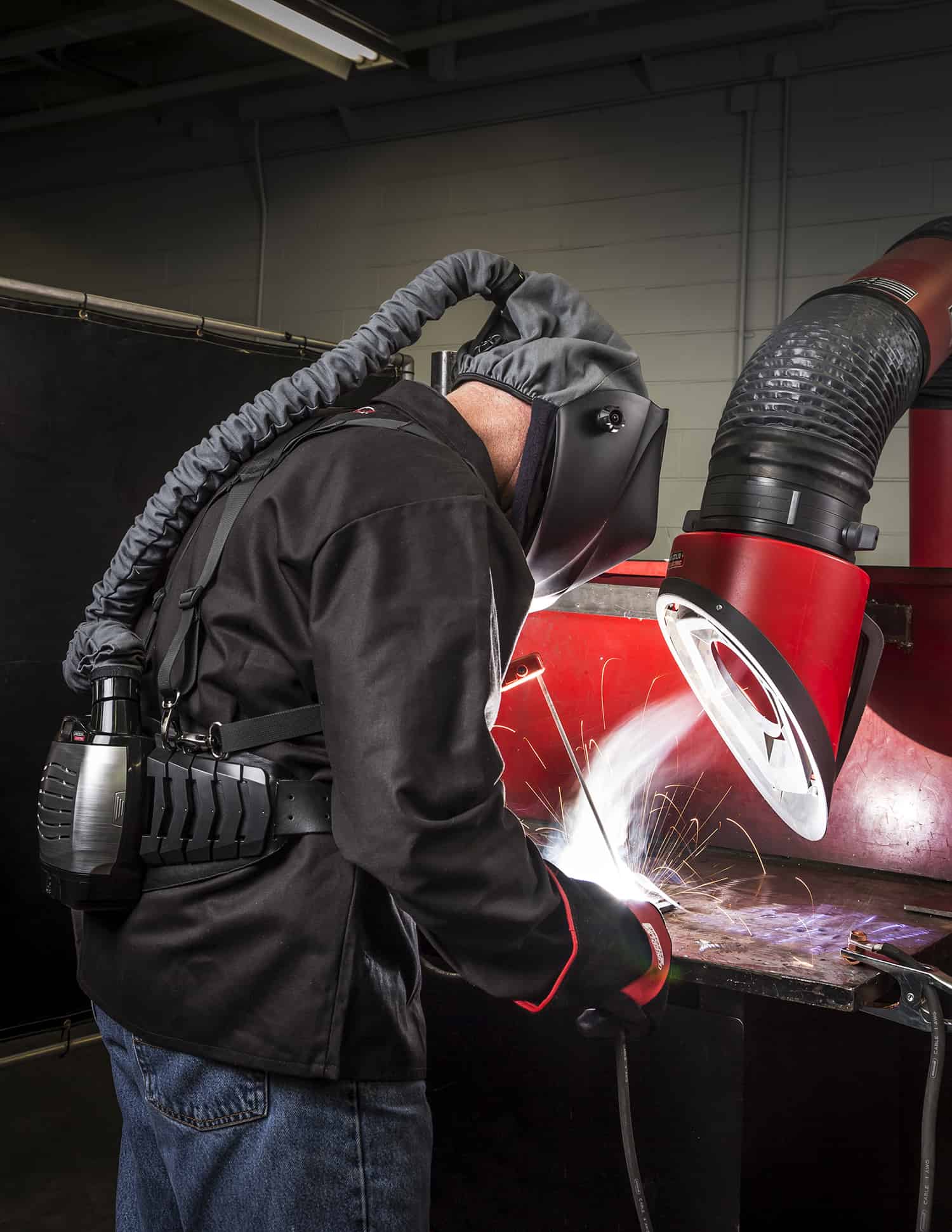 AWI has a long-standing history of providing certification for welding personnel including:AWI has a long-standing history of providing certification for welding personnel including:
Welders certified to AS1796 Certificates 1 to 9
Welding Supervisor Certification to AS2214 (Structural) and AS1796 Cert 10 (Pressure)
Welding Inspector Certification 
AWI has also developed certification schemes and monitoring services for steelwork contractors (fabricators) including:
AS/NZS ISO 3834 – Quality requirements for fusion welding of metallic materials
AS/NZS 5131 – Structural steelwork – Fabrication and Erection
The objectives of the Schemes are to secure high standards of excellence and quality across all processes, procedures and practices in the welding and steel fabrication industry through independent certification to these specific standards.
The AWI AS/NZS 5131 certification scheme provides independent expert certification of fabrication companies to ensure they have the appropriate personnel and procedures to consistently produce work of the required quality. 
AN OVERVIEW OF THE AS/NZS 5131 SCHEME
The AS/NZS 5131- Steel Fabrication and Erection standard has been in place since December 2016.
The recent changes to AS4100 – Steel Structures now requires all related fabrication, corrosion control and erection to be carried out in accordance with AS/NZS 5131.
Therefore work that is specified to be undertaken in accordance with AS4100 requires compliance to AS/NZS 5131.
Fabricators are certified to a construction category from CC1 to CC4 and are able to work on projects within or below the category they are certified for.
It is anticipated most structures will fall into construction category 2 or 3.
CC1 applies to secondary structures typically not requiring a Building Consent and for which the consequence of failure would be low, such as a farm shed.
CC4 is not currently subject to certification as yet in Australia.
The technical and quality requirements become more onerous as the construction category increases. It is the role of the engineer or the designer for the project to specify the construction category for the structure or for elements of the structure, either as a whole or for various components.
Builders are encouraged to ensure that the fabricators they engage for steelwork contracts are certified for the appropriate Construction Category specified by the engineer or the designer.
Compliance to the Weld Quality Standard AS/NZS ISO 3834 is now mandatory under AS/NZS 5131 2020. Refer to this section of our Certification part of the website.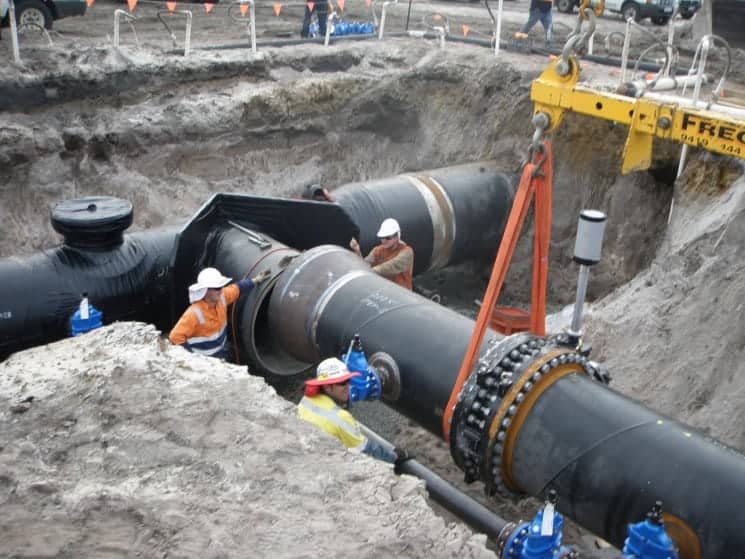 MAINTAINING A COMPETITIVE EDGE
The AWI AS/NZS 5131 Certification Scheme is an industry-led quality assurance scheme. It ensures participating fabricators have appropriate personnel and quality management systems in place representing fabrication and welding best-practice.
As with other construction materials, the current compliance regime for structural steelwork relies, for the most part, on self-inspection and self-certification. The AWI AS/NZS 5131 Certification Scheme – based on the European system that forms part of the CE-marking regulatory environment – raises the bar by providing independent, expert certification of Australian fabrication companies.
Importantly, AWI certification creates a point of difference for locally fabricated steel compared with imported product, and creates a point of difference with local competition. It provides procurers and specifiers – such as engineers, architects and contractors – with enhanced confidence of product quality and significantly reduced compliance risk.
CERTIFICATION TO AS/NZS ISO 5131 – ALONE OR COMBINED WITH AS/NZS ISO 3834?
Certification can be provided for the Schemes individually involving stand-alone and separate Audits.
AWI also provides a combined process for certification to these standards. The assessment process is carried out jointly and given the considerable overlap of requirements between the two schemes results in reduced charges from AWI to the fabricator. Equally importantly, this results in time and cost savings for the fabricator in not having to prepare for, and participate in separate assessments, audits and follow up.
WHAT ABOUT ISO 9001?
When setting up a Quality Management System, we always encourage this to be done to align with the structure and content of ISO 9001.
If the fabricator is looking for certification to ISO 9001 we are closely aligned to one of the major certification bodies for this purpose. We can include this activity in with certification to Schemes such as 5131 and 3834, further saving time and cost for the fabricator.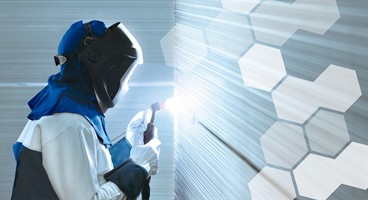 BENEFITS FOR CERTIFIED FABRICATORS
AWI certification creates a point of difference for locally fabricated steel compared with imported product, and it provides procurers and specifiers – such as engineers, architects and contractors – with enhanced confidence of product quality and significantly reduced compliance risk.
By obtaining the necessary certifications and undertaking business audits the fabricator can improve their internal operating systems and win more business. Some of the benefits of certification and assessment are as follows:
Preferred status for tenders
Improved internal workings
Winning more business
Less costly errors and re-work
Enhanced status and reputation amongst stakeholders
More clearly defined processes and systems within the business
Improved customer satisfaction, loyalty and repeat business
Preferential insurance premiums
Increased profitability
Competitive advantage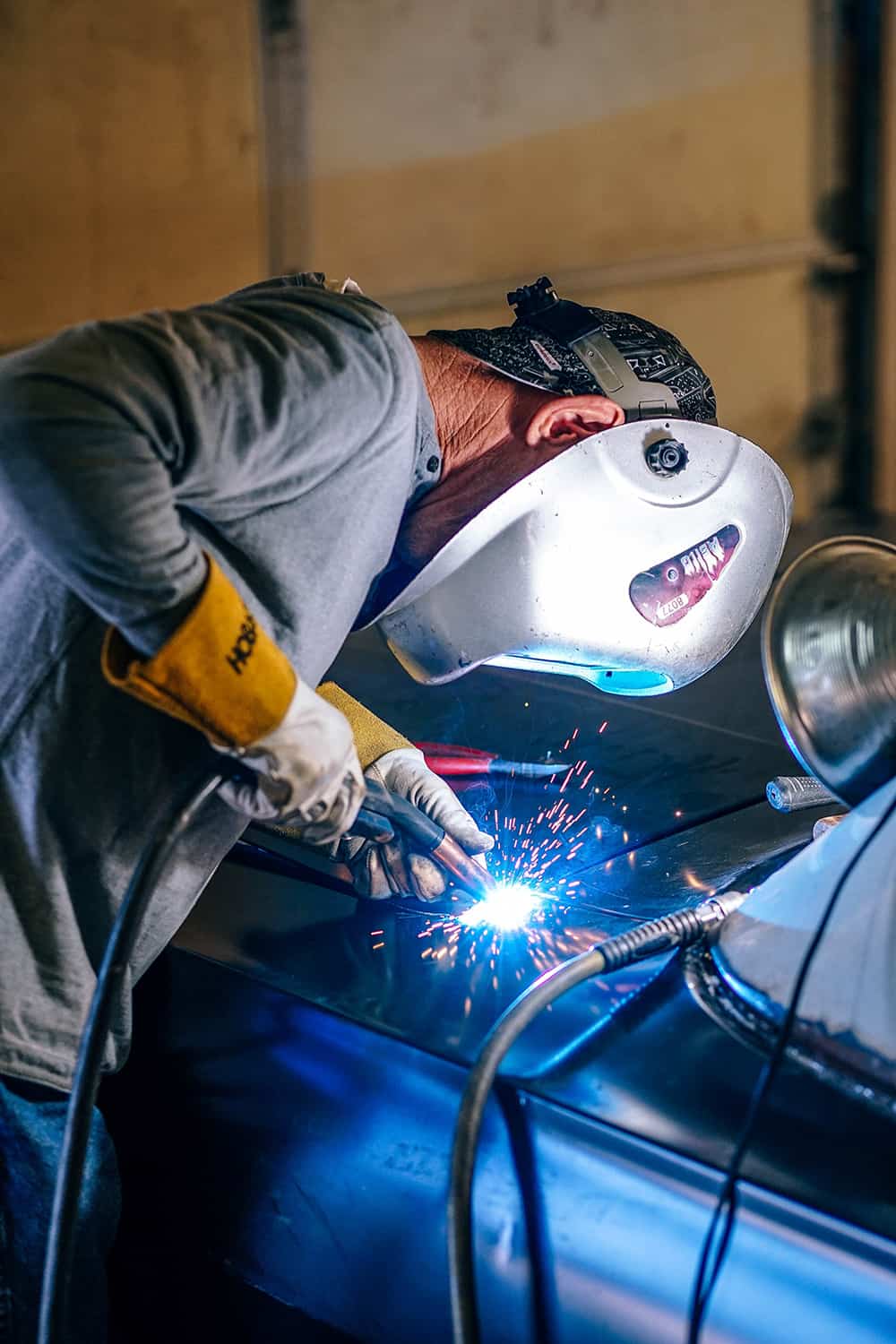 Certification to AS/NZS 5131 can be a key point of difference for local fabricators in the face of growing competition from imported prefabricated structural steel, which can be of uncertain provenance and quality.
Certification to AS/NZS 5131 can also be a key point of difference between local fabricators. Most fabricators have lost work to the company that is really only a person, a garage, a ute and a welding machine with no structured processes and procedures on offer. They will not be certified under this Scheme.
Certification:
Independently verifies your capability
Demonstrates your commitment to quality
Potential to improve productivity and reduce rework
AS/NZS 5131 allows for assessment and certification to 3 levels starting at CC1, the entry level. This provides a pathway for fabricators to work through over time as their processes and systems are developed and to progress from CC1 to CC2 or CC2 to CC3.
With each assessment we do for a given level, we also provide advice on the activities that the fabricator will need to attend to for certification to the next level up.
BENEFITS FOR CLIENTS OF CERTIFIED FABRICATORS
The certification process gives procurers peace of mind by ensuring that certified fabricators have the appropriate quality management systems in place to consistently produce compliant fabricated products of the required standard.
For procurers, engineers, builders who fully engage with the certification concept, this can streamline and provide more certainty around their tender processes and effectively offers a technical pre-qualification process before awarding work.
The certification process reduces compliance risk.
Where procurers have specific requirements for their work, perhaps covered by an often applied company specification, AWI when undertaking the certification and surveillance processes can verify compliance to these requirements as well as the Australian Standards and can reference that on the Certificate of Compliance.
AWI also encourage feedback from procurers and stakeholders and where there are concerns about the subsequent quality of workmanship from a certified fabricator we are able to follow up on this, undertake additional audits and withdraw or modify certification if deemed necessary.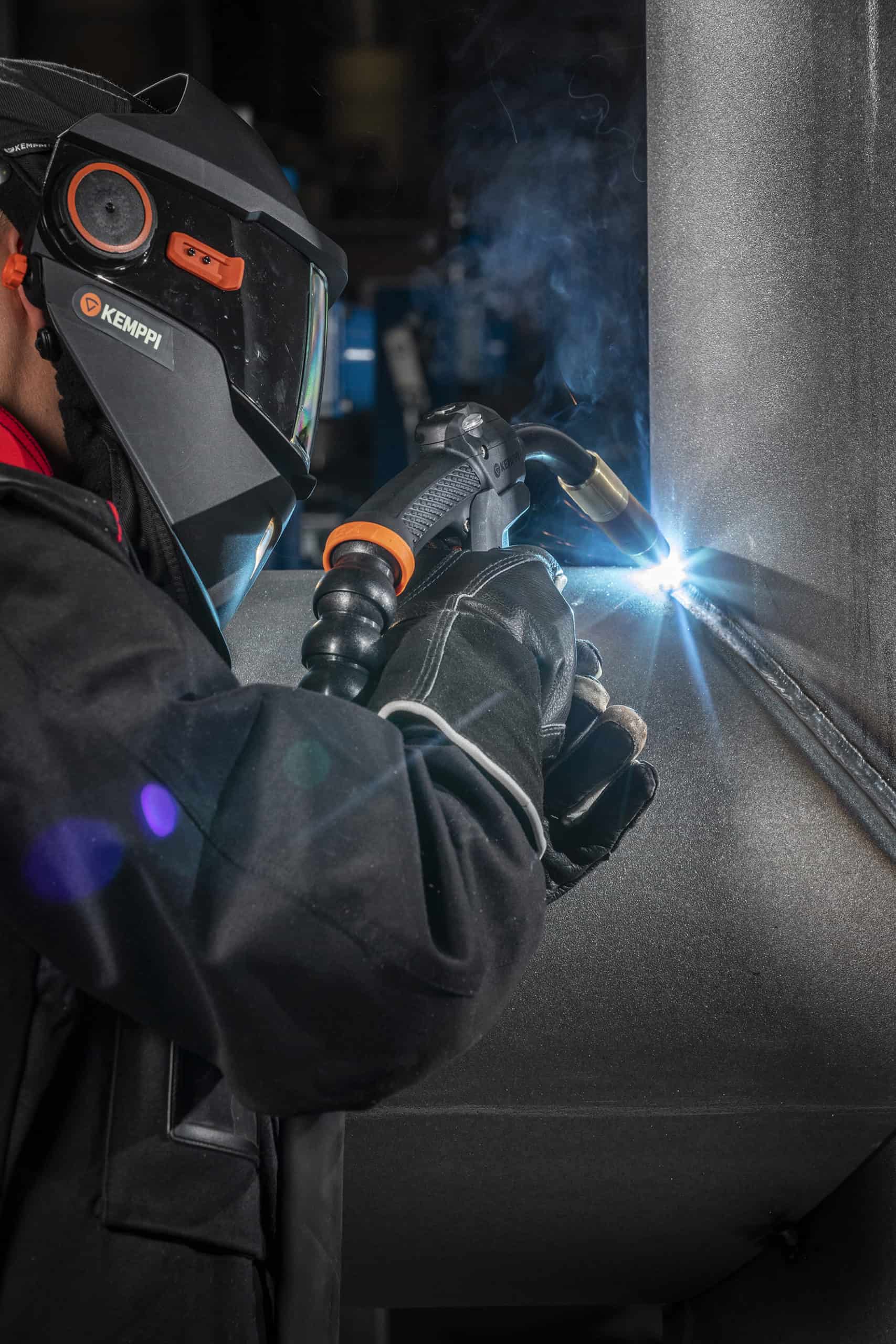 CERTIFICATION PROCESS
AWI works closely with each of its clients throughout the certification and auditing services using a clear, staged and structured process.
Contact the AWI to discuss your needs and find out more about the services on offer from AWI
The fabricator completes the application form
AWI will review this document and provide a quotation for the various activities.
Stage One involves a desktop review of information and documentation. On acceptance of the quotation AWI provide the fabricator with the Assessment Checklist which sets down the assessment activities for the various construction categories which the fabricator can use to self-assess their level of compliance. We require a range of documentation to be returned with the Assessment Checklist and this is reviewed and discussed with the fabricator before proceeding to the next Stage.
The fabricator may request a formal preliminary assessment and gap analysis prior to proceeding to Stage Two.
Stage Two is the site assessment of the facility, its activities and resources to determine compliance of the fabricators systems and processes to meet the requirements of the particular Construction Category.
On satisfactory completion of the Stage Two assessment AWI provide a Certificate of Compliance and a Certification Mark for use in accordance with the Rules of Certification.
Certification lasts for five years before a full audit is required again. Surveillance visits take place once or twice per year dependent on the size, aspirations and performance of the business. 
Reference is made to the AWI Rules of Certification and the AWI Certification Agreement which define the requirements of the respective parties and the processes followed by AWI. 
The Scheme is operated in accordance with the requirements of ISO17065 and we refer the reader to the Impartiality Policy and the Confidentiality Policy available on this website. 
We also refer the reader to the Appeals and Complaints Procedure for description of how these activities may apply and are handled.