The AWI Welding Certification scheme has been designed for welding professionals, by welding industry professionals. The AWI Welding Certification scheme is designed for experienced welders seeking to further develop their welding career.
The Australian Welding Institute has raised the standard for these important welding certification courses. Our certification scheme is a cost-effective alternative to other industry certifications. The AWI Certification scheme is designed to meet the needs of all stakeholders in the Australian welding and fabrication industry.
The Australian Welding Institute has worked with industry-leading registered training organisations (RTOs) to create a nationally recognised training scheme. This training scheme caters to the AS1796 Certification 1 to 9 (the welding tickets).
Australian Standard 1796 specifies the required theory and practical welding skills for certification. This will allow the applicant to be certified to weld high-quality applications on:
Plain carbon
Low alloy steel plate
Pipe sections
The information provided below outlines how to obtain your welder certification.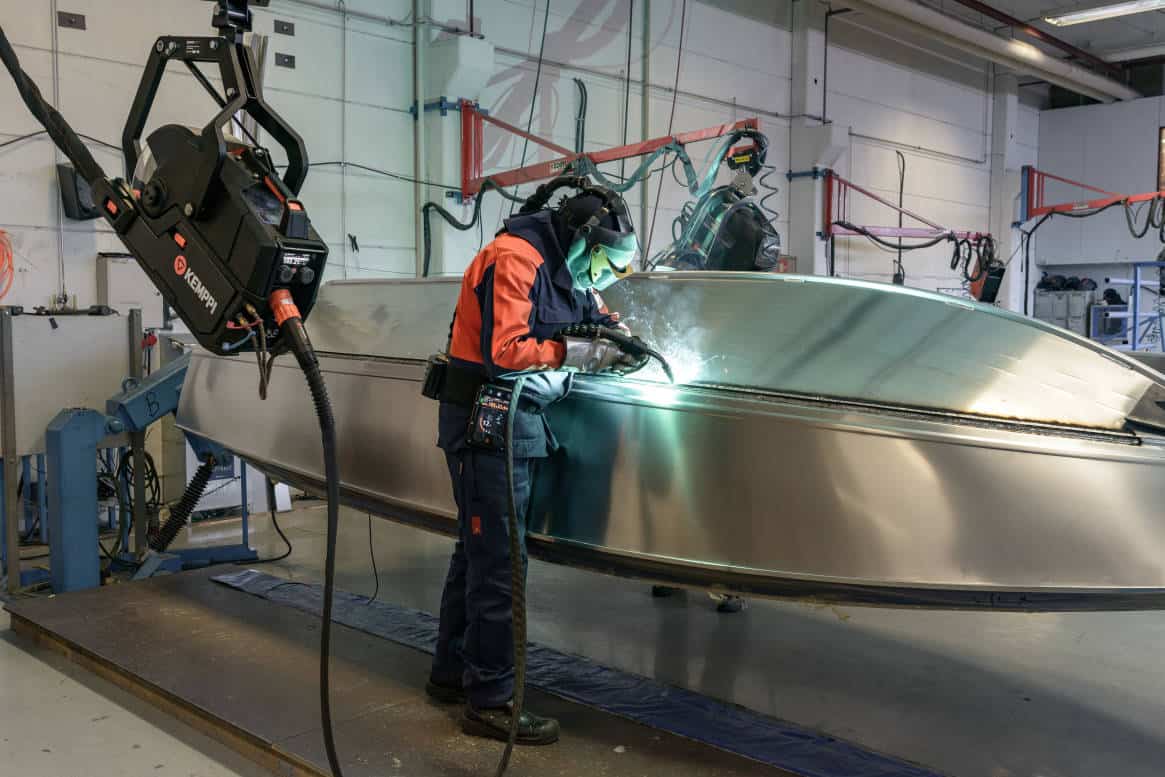 Entry requirements
To qualify for the AWI Welding Certification scheme, you must have either:
completed a Certificate III in Engineering or
be an indentured tradesperson.
If you do not have a Certificate III, you may qualify through prior experience. Prior experience includes a minimum of two years welding experience and the completion of one or more entry-level welding programs. This includes at least 300 hours of training and successful completion of the following:\
MEM05007C – Perform manual heating and thermal cutting
MEM05051A – Select welding process
MEM0502A – Apply safe welding practices
MEM09002B – Interpret technical drawings
MEM12023A – Perform engineering measurements
MEM18001C – Use hand tools/hand held operations
Perform routine welding using the correct process (Basic)
Weld using applicable process (Intermediate)
Perform advanced welding using the applicable process (Advanced)
Training Components
There are two training components required to achieve welding certification: theory and practical. Both components must be completed, followed by an exam through an approved RTO before being endorsed.
Theory
In order to gain the required skills and knowledge, applicants must complete MEM05026C – Apply welding principles.
Information covered:
Interpretation of plans & specifications
Validation of fabrication/welding procedures
Assessment & Interpretation of OHS
Standards and Specifications
Organisation of NDT procedures and
Project Management
Practical
Applicants must attend a minimum of 40 hours practical training in one of the following courses. These courses can be completed through Technoweld.
Certificate no. 3E – Manual metal-arc welding (MMAW) of welds using hydrogen-controlled electrodes in alloy steel plate
Certificate no. 4 – Manual metal-arc welding (MMAW) of welds using hydrogen-controlled electrodes in alloy steel pipe
Certificate no. 7 – Gas tungsten-arc welding (GTAW)
Certificate no. 8F – Flux-cored arc welding (FCAW) of plate and pipe
Certificate no. 8G – Gas metal-arc welding (GMAW) of plate and pipe
Examination
A theory exam will need to be undertaken through an AWI approved RTO. The theory exam is common to all certificates and must only be completed once.
Additionally, practical exams must be completed through an AWI approved RTO. Practical exams are specific to each certificate. The welder must complete the exam which corresponds to the type of welding certificate studied.
Endorsement by Australian Welding Institute
The Australian Welding Institute can assess qualifications issued by RTO's from around the country. Once the qualification is achieved, the appropriate forms must be submitted to AWI (as per below). Upon endorsement, the certified welder will be issued with a certificate and wallet card. These items are acknowledged and verifiable amongst the Australian welding industry.
Endorsement by AWI provides national industry recognition. To become endorsed by AWI, you must submit the following documentation
AS1796 certificates 1-9 application form Rev4
Successful submission of these forms will demonstrate that you have:
Met the entry requirements
Completed both theory and practical components
At least 1 years' experience with the applicable welding process
For any further information regarding the completion of your submission forms, contact us.
AWI is proud to offer cost-effective, flexible, logical and progressive certification and education schemes driven by members and industry. We support and promote the AS1796 welding qualifications and are now endorsing AS 1796 Certificates 1 – 9.