Members of the Australian Welding Institute gain exclusive access to internationally recognised certifications and education plans. You will receive a subscription to WeldEd, our free E-News Bulletin that will allow you to exchange information and ideas as well as develop your welding and fabrication knowledge.
The AWI strategy is to offer flexible, logical and progressive certification and education schemes driven by members and industry. Working with TAFE and Registered Training Organisations (RTO's), AWI have implemented a nationally recognised scheme catering to:
AS 1796 certificates 1 to 9 (the 'welding tickets')
Certification of Welding Supervisors to both AS 1796 and AS 2214
Certification of Welding Inspectors
AWI provides a large collection of technical resources as well as a wide range of equipment to its valued members. The Australian Welding Institute has put together a series of technical resources such as our forum's that are exclusive to our members. We also have a number of articles and calculators.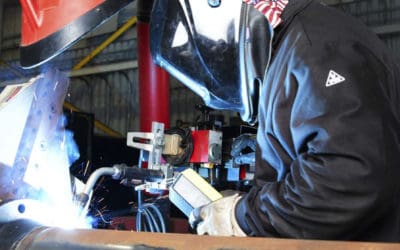 Pipe fabrication shops are looking for decreased welding times and more welded joints per day. This machine gives you ultimate savings and profits from your mild steel...
read more