Kemppi redefines extreme industrial welding with the X8 MIG Welder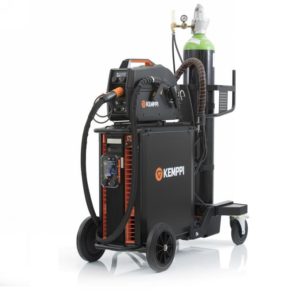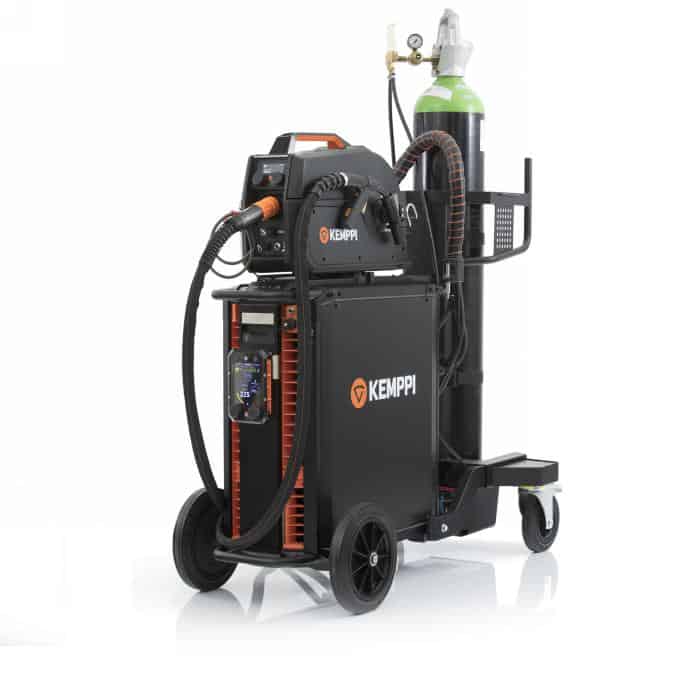 In this era of fast disruption and transformation in every industry, heavy manufacturing is also encountering new opportunities and challenges at a pace never seen before.
Digitalization, automation, increasing regulation, and the need to streamline production supply chains in order to stay competitive demand change in the welding production process as well. At the same time, as materials are developed to possess greater strength, higher corrosion-resistance, and other enhanced-performance properties, welding itself is becoming increasingly challenging.
In August 2017, Kemppi introduced the X8 MIG Welder.
Made in Finland, this equipment redefines the performance, usability, and welding management capabilities in extreme industrial welding production.
The X8 MIG Welder is a multi-process system for MIG/MAG welding, MMA welding, MIG brazing, cladding, and gouging, with extreme power and accuracy using the most common electrical network voltages.
"The X8 MIG Welder is the ultimate choice for demanding welding," says Dr. Petteri Jernström, Kemppi's Director of Product Management and Technology Services. "With its focused and intense arc, groundbreaking user experience, upgradeable power source, digital WPS, and native connectivity to the WeldEye welding management software, the X8 MIG Welder allows you to perform, control and manage welding production in a way that was not possible before."
Enhanced performance by Wise software
The X8 MIG Welder's welding arc characteristics were designed with precision, welding efficiency, and quality in mind. The X8 MIG Welder's intelligent power source and control technology form the basis for the Wise processes and functions, which are optimized for demanding welding applications. In addition to high speed and aluminum welding (WiseFusion), the arc characteristics include, for example, narrow gap (RGT), root pass (WiseRoot+), thin sheet (WiseThin+), and low spatter welding in the globular transfer area (WiseSteel).
A case for usability
The X8 MIG Welder is a case for usability. Every aspect of the power source, wire feeder, welding guns, user interface, and other components were designed and engineered by Kemppi R&D to the best usability practices. All decisions were based on actual user needs. "We did more than our homework. Getting ready for the X8 creation project, we traveled from Brazil to Siberia. From docks to pipe lines. From small workshops to the biggest factories," says Jussi Kapanen, Kemppi UX Manager. "We worked with welders. They asked for simplicity and reliability. We worked with welding engineers.
They asked for productivity. We worked with their managers. They asked for customizable all-in-one products," he concludes when asked about the key design drivers.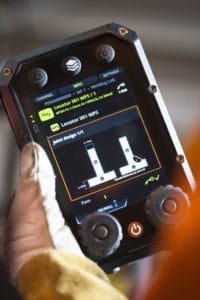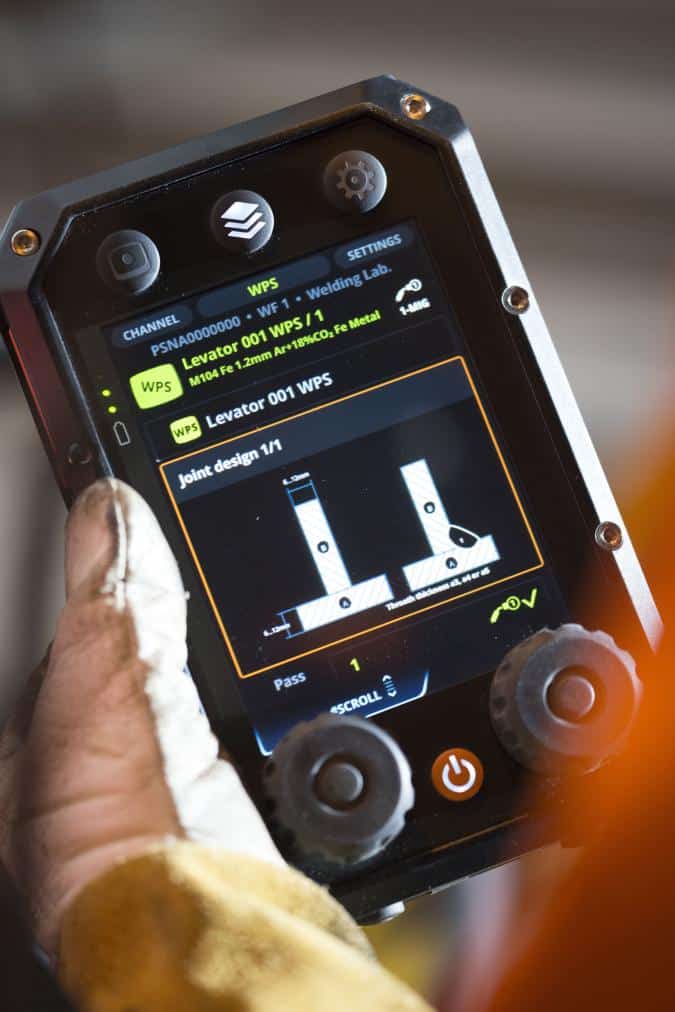 The Control Pad, the brains of the system, serves many purposes. It is the most advanced yet practical user interface to set and adjust parameters, control welding, and view WPS details. As a welding equipment user interface, it is something new – a refined high-end interface that can be operated in extreme conditions.
Kemppi has also shaped the welder's most important tool, the welding gun, for maximum comfort. The X8 MIG Welder redefines ergonomics in welding guns: the hand grip, mobility, and stability have been optimized to meet the requirements of the most demanding welding tasks.
Control and ease of use with digital WPS
Many standards such as ASME, AWS, and ISO 3834 require the use of WPSs. The industry tradition has been to use printed WPSs, which doesn't necessarily match today's quality and performance requirements.
The X8 MIG Welder's ability to use WPSs digitally redefines this process.
Connecting the X8 MIG Welder to the WeldEye cloud service allows for the use of digital WPS (dWPS) and makes printed WPS documents unnecessary. It allows welders to search, view and activate WPSs on the Control Pad's display and automatically use the right parameters during welding.
The WPSs are transferred from the WeldEye software over the Internet to the X8 MIG Welders on the shop floor. This revolutionizes WPS management in welding production from both the welder's and welding coordinator's viewpoint.
In addition, the Control Pad serves as a reader device. It can be used to collect fabrication information for verifying that welding is carried out according to WPSs, and analyzing welding productivity based on arc time tracking.
Future-proof extremeness with smart investment
The X8 MIG Welder is designed to grow with the changing needs of manufacturers. It can easily be upgraded with software to work with new materials, applications, and welding management demands. Even the welding power is upgradable.
There are video links available of the x8 MIG welder.Copy this link into your web browser
https://www.kemppi.com/en-US/offering/product/x8-mig-welder/
More information:
Email: David Green David.Green@kemppi.com
Kemppi
Kemppi is the pioneering company within the welding industry. It is our role to develop solutions that make you win business. Headquartered in Lahti, Finland, Kemppi employs over 600 welding experts in 13 countries and has a revenue of more than 110 MEUR. Our offering includes welding solutions – intelligent equipment, welding management software and expert services – for both demanding industrial applications and ready-to-weld needs. Local expertise is available via our global partner network covering over 60 countries.