HyperFill is two wires or twin wires that use the exclusive Lincoln pulse waveform technology to bring them together as one arc. The innovative twin wire design delivers a wide, evenly-distributed arc cone that allows for higher deposition rates – on average 50% higher deposition than a single wire – without compromising the weld quality or ease-of-use. This translates to a reduced number of hours spent welding a structure, which in turn, translates to more profit.
The HyperFill arc cone produces a smooth, stable puddle that is more favourable for the weld and makes the process easy to use at high deposition rates. The wide arc cone also leads to a more favourable and robust penetration profile, improving the weld quality at high deposition rates.
Importantly, a manual welder skilled in single arc welding does not need to be retrained to adapt to using HyperFill and the technology can be welded by either a welding robot or human fabricator.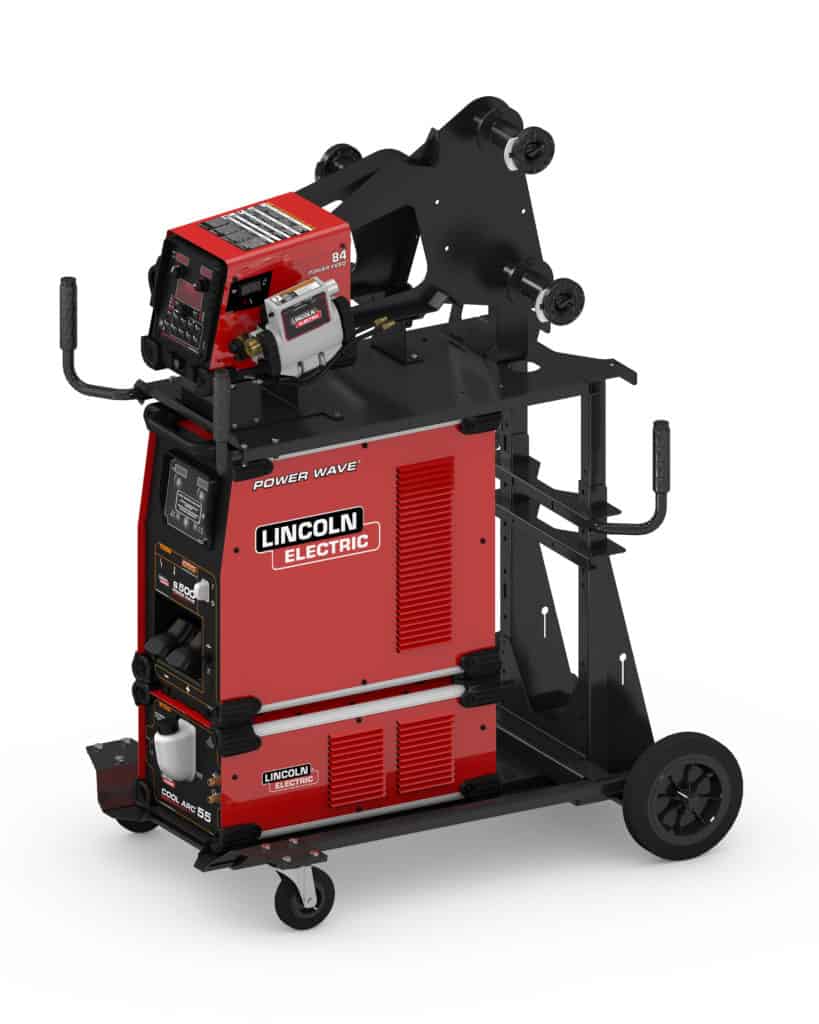 HyperFill was created to provide robotic-type deposition rates and put those deposition rates into the hands of the manual welder. At the same time, we wanted to keep the system simple to set up and operate. HyperFill welding techniques are the same as standard MIG welding, so no retraining is required. There is one power source, one water cooler, one feeder and a twin welding tip. The welding torch is water-cooled to keep it light in weight and cool to the hands.
Furthermore, the HyperFill technology can be used with multiple wires: solid wires, metal-cored wires or flux-cored wires. It adds on to Lincoln's existing Power Wave multi-process welders and therefore harnesses the range of benefits that these machines provide as well.
Increase your productivity
The new HyperFill twin wire technology available through Lincoln Electric enables welding fabricators within the structural, mining and heavy fabrication sector to significantly increase their welding productivity without compromising on quality. Easy-to-use, this add-on to existing Power Wave S500 and S700 welding machines, provides manual welders with robotic deposition rates that allows them to weld structures in faster timeframes. HyperFill is a cost-effective solution to the series of challenges that single wire MIG welding presents to fabricators in this industry.
For more information visit: www.lincolnelectricsolutions.com.au
Watch this demo video: https://www.youtube.com/watch?v=WmFnhCHCr98