Fronius is expanding its TPS/i welding system platform with the Steel Edition.
Fronius Perfect Welding is broadening its product range. The welding technology specialist is launching a new version of its current power source platform, called the TPS/i Steel Edition. The Steel Edition has been optimized for manual steel welding and impresses with an attractive price/performance ratio. Users benefit from different characteristics for standard and pulse welding. Additionally, the system has a WPS package containing welding procedure specifications that are certified in accordance with DIN EN 1090.
The TPS/i Steel Edition from Fronius is based on the current TPS/i power source platform. The welding systems have a modular design, can be adapted to individual requirements, and boast impressive networkability and comprehensive communication functions. Their powerful processors enable them to analyze and control welding processes with extreme precision. This ensures optimum results for a variety of welding tasks. The Steel Edition has been specially designed for manual steel welding. It has a variety of steel characteristics for both standard and pulsed arcs. Users are therefore able to carry out welding tasks on steel workpieces from a material thickness of one millimetre and above.
A highlight of the new Steel Edition is the PCS (Pulse Controlled Spray Arc) characteristic. This provides a particular advantage in the intermediate arc range. The smooth transition from a pulsed to a spray arc creates considerably less welding spatter. This, in turn, significantly reduces the amount of rework required. In addition, this characteristic features a focused arc that guarantees a deep penetration profile. It is particularly suited to small gaps, fillet welds, and root passes.
Welding Procedure Specifications for Standards-Compliant Work
The WPS package in the TPS/i Steel Edition contains welding procedure specifications for:
Different steel grades
Material thicknesses
Filler metals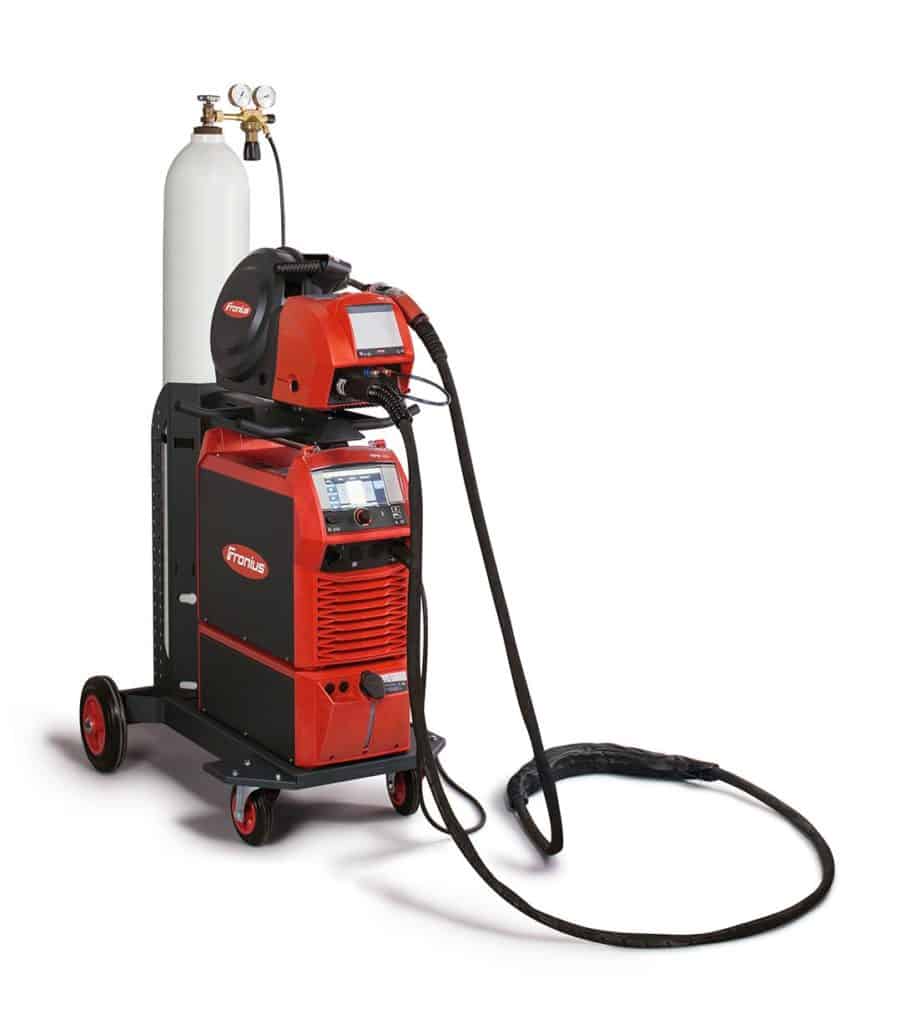 The WPS package eliminates the time-consuming and costly process of creating welding procedure specifications. This is particularly beneficial for companies that are required to comply with the European standard DIN EN 1090. Such companies are manufacturers of load-bearing steel constructions, using the specifications contained in the WPS package by the European standard.
The TPS/i Steel Edition is also equipped with the WeldCube Light data recording and analysis system. The system documents the process and proves that the weld seams have been created in accordance with the certified welding procedure specifications. The TPS/i records a wealth of information for each weld seam, such as:
Time
Duration
Current
Voltage
Wire speed
Power
This data is saved in the internal TPS/i data memory. Users can view the data using the TPS/i SmartManager and export it as a PDF. This makes it easy to document all weld seams. Users can upgrade to even more comprehensive data management functions at any time with WeldCube Basic or WeldCube Premium.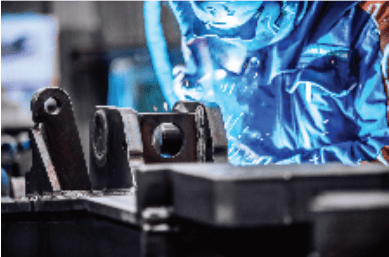 Various Power Categories and a Comprehensive Range of Accessories
The TPS/i Steel Edition is available in various power categories, ranging from 270 to 600 amperes. Numerous features ensure ease of use, such as a clear touch display that makes for simple and intuitive operation. The system can also be equipped with the Fronius JobMaster welding torch. The JobMaster welding torch displays the most important welding parameters on the handle of the welding torch. It allows the user to adjust the settings on the handle itself. In addition, user management with cards or key fobs allows individual authorizations to be created. This reduces errors caused by improper operation.
The Steel Edition can also be 02/2018 2/4 combined with the K4 fume extraction torch, which removes welding fumes at the point of origin. An optional dust filter makes it easier to use the welding system under harsh environmental conditions. The filter protects the system by preventing contaminants that hinder the function of the machine from entering the housing.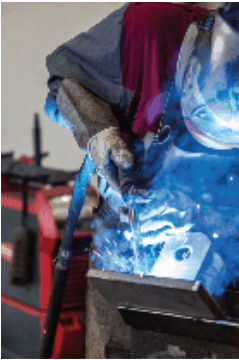 Business Unit Perfect Welding
Fronius Perfect Welding is the innovation leader for arc and resistance spot welding and is the global market leader for robot-assisted welding. As system providers, Fronius Welding Automation also turns customer-specific automated complete welding solutions into reality. This technology is used in a number of areas, from container construction right up to cladding for the offshore sector. Power sources for manual applications, welding accessories and a wide range of services add to our portfolio. With more than 1,000 sales partners worldwide, Fronius Perfect Welding is never far away from our customers.