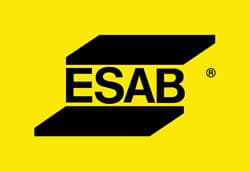 SENTINEL™ A50
Revolutionary high performance automatic welding helmet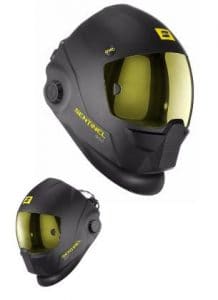 Years of welding have trained you to know exactly what you need in a hood: crucial comfort, large lens, and next generation technology.
Every special operation needs special equipment that gets the job done, and when it comes to your helmet, SENTINEL ™ is worn by the best.
Revolutionary Shell Design. High Impact resistance nylon
Halo™ Headgear. Ergonomic, infinitely-adjustable
5 point head gear provides extreme comfort and balance. Low-profile design, central pivot point allows for maximum head clearance while helmet is in the up position.
100 x 60mm 1/1/1/2 5-13 ADF
Externally activated Grind Button. Shade 3 grind mode
Colour touch screen control panel
Specifications
Cartridge Dimensions – 133 x 114 x 9mm
Viewing Area – 100 x 60 mm
Lens Shade – DIN 5-8/9-13
Power Supply – Solar cell plus battery replaceable. (2*CR2450 lithium).
Alerts – when low battery.
Sensors – 4
Switch Time – 1/25,000s. from  Light to Dark
Classification – 1/1/1/2
Standards – DIN plus, CE, EN175, EN 379, EN166, ANSI Z87.1, CSA Z94.3, AS/NZS 1338.1
Weight – 640 g